Unique geographic location and natural resources
China is located in East Asia, sitting on the Eurasian Continent and facing the Pacific, it is a country blessed with both land and sea territories, sharing its border with 14 countries. China covers a land area of 9.6 million square kilometers, with 18,000 kilometres of coastline in its east and south as well as around 4.7 million square kilometres of water area in its inland and smaller waters. At present, there are 34 provincial administrative districts in China, including 23 provinces, five autonomous regions, four municipalities under the direct administration of the Central Government, and two Special Administrative Regions. The capital is Beijing and is home to the Central People's Government. In this vast land, there are magnificent plateaus, undulating mountain ranges, extensive plains, low hills, and basins surrounded by mountains. The Qinghai-Tibet Plateau in the west is the world's highest. With an average altitude of more than 4,000 metres, it is known as the "Roof of the World". Everest is 8,844.43 metres above sea level, making it the highest peak in the world.
Qinghai-Tibet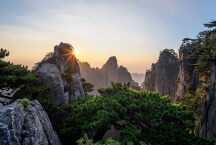 Yellow Mountain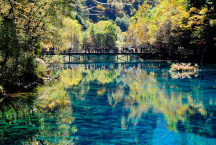 Jiuzhaigou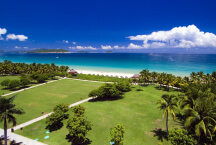 Hainan Island
China has one of the largest number of rivers in the world. Many have a long history, including the Yangtze, Asia's longest, and the world's third longest, river. The Yellow River is the world's sixth longest and the principle cradle of Chinese civilization, while the Beijing-Hangzhou Grand Canal is the world's oldest and longest.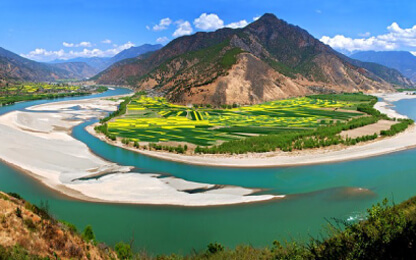 Yangtze River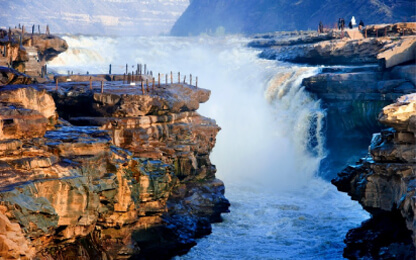 Yellow River
China has more than 24,800 lakes, including more than 2,800 natural lakes with an area of more than one square kilometre. They include the famous Poyang Lake, Dongting Lake, Tai Lake, Hongze Lake, and Qinghai Lake.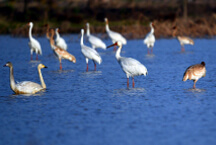 Poyang Lake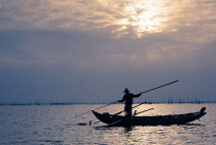 Dongting Lake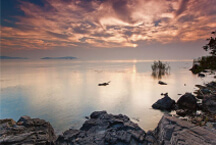 Tai Lake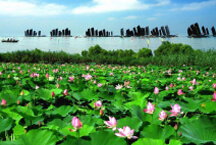 Hongze Lake