WorldSkills Azerbaijan prepares recipe for success
2022-01-25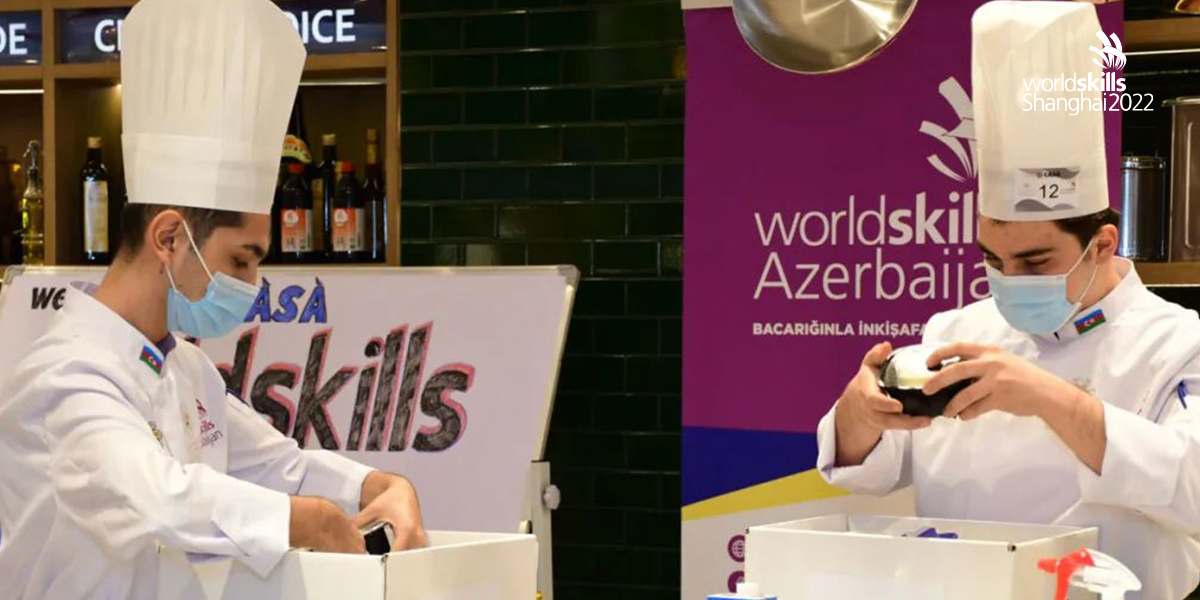 WorldSkills Azerbaijan hosted the third stage of a national competition for Cooking in preparation for WorldSkills Shanghai 2022 in October.
Twenty Competitors demonstrated their cooking skills by preparing one main course and one salad using ingredients of their choice from a mystery box.
Local and international chefs assessed the Competitors based on the WorldSkills Occupational Standards, such as food hygiene, workstation cleanliness, and preparation of ingredients.
After intense judging, five Competitors were awarded medals. They will now start a preparation programme at the Culinary Arts Center of Azerbaijan accredited by a global leader in skills development, City and Guilds. Professional chefs will train them for the final stage of the selection process, which will determine who will represent Team Azerbaijan at WorldSkills Shanghai 2022.
Over 160 young people from around Azerbaijan applied for the national competition in cooking. Seventy nine passed to the second stage, a 30-question exam on cooking general knowledge.
The WorldSkills Azerbaijan competitions are supported by both public and private sectors and in cooperation with the Azerbaijan State Agency on Vocational Education and Culinary Arts Center of Azerbaijan.