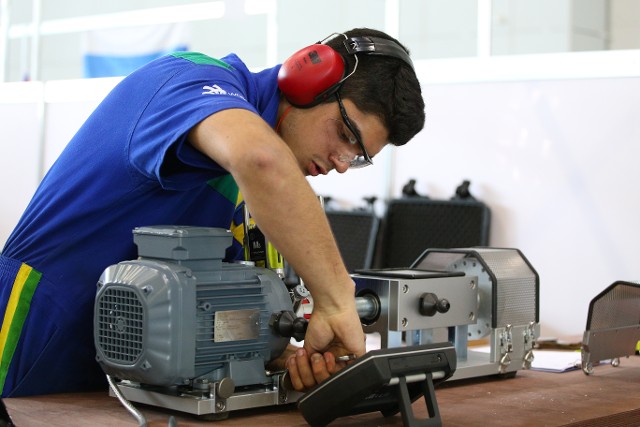 Industrial Mechanics
Industrial mechanics design and plan, install and commission, maintain, repair, and decommission, industrial plant. They work in a large range of industrial settings and production plants and may either have specialist knowledge about one particular industry or work across several. They may be employed within a large single plant, installing and maintaining production equipment, or work for subcontractors across a number of industrial settings. They normally work both indoors and outdoors, on small and large projects.
Industrial mechanics may manufacture parts and equipment, improve, modify, maintain, troubleshoot, and repair industrial machinery, mechanical equipment, and, increasingly, automated and robotics systems. They work in teams, or alone, according to each project and circumstance. They are likely to have ongoing contact with other trades, professions, and stakeholders such as customers and employers. The working environment may well be hazardous; therefore, industrial mechanics need proactively to promote best practice, with rigorous adherence to health and safety legislation, as a minimum.
Industrial mechanics must take on a high level of personal responsibility and autonomy. The role is wide-ranging, and every step is important. They must design, plan and provide a safe mechanical installation and maintenance service, in accordance with relevant standards; diagnose and correct malfunctions; and commission stand-alone industrial mechanical and automated systems. Concentration, precision, accuracy, and attention to detail are all essential because mistakes are largely irreversible, costly and potentially life threatening.
Industrial mechanics must recognize the implications, both financially and for businesses' reputations, of delays in production as a result of reliability issues on production lines. They therefore need to work logically and flexibly to find solutions that meet time constraints. They also need to provide Expert technical advice and guidance, and provide innovative and cost-effective solutions to production issues. Therefore, in addition to their specialist and technical expertise, the industrial mechanic must have strong work organization, communication and interpersonal skills, and be self-managing. Given the pace of industrial change, and growing environmental concerns, they must also maintain high levels of awareness and openness to their own professional development.